The New Covenant Cherubim and Seraphim Movement Church
333 High Road,
Wood Green

London
London
N22 8JA
United Kingdom
Who we are

The Church was inaugurated in August 2000 by the special grace of God.

The church was founded as an organisation with charitable objectives and religious foundations. In 2008, the New Covenant Church took another dimension and became a company limited by guarantee. This will allow us to operate with more agility as an organisation within the charitable and religious framework of regulation.

The New Covenant Church is a church that believes in growth through spiritual development and core operations, the church provides spiritual guidance and helps empower individuals in their service and worship to God.

The church believes strongly in the tenets of faith and practices what it preaches.

The Church Background
It has a strong and dynamic composition of members from the Black African community based in several regions in London comprising of men, women and children.

Our mission is to improve the quality of life of the members and the general public, through the provision of social, economic, educational and Christian services. We are striving to empower members and the general public with the opportunity to access core services in a way that will benefit and improve them.

The strategy and policy of the Church is managed by the Board of Trustees and they have operational support from various departmental heads who have greater contact with church operations.

Organisational aspirations
The organisation has now repositioned itself as a "Community Christian Organisation" that will host a church and associated services for its members and members of the community. This is in response and reaction to its developmental needs, the needs of its members and the local population.

Organisation Design Principles

To deliver the above, the organisation is guided by certain core principles:

Christian value – the organisation model and operations will be guided by its Christian values and ideals, this will not be compromised.

Effective governance and operating structure – the organisation has now ensured that it has the right organisational design and structure that can deliver these aspirations, both at strategic and operational levels.
Robust Pastorate – the Church has 3 supporting Pastors to work alongside its Church leader and to assist and support the delivery of some of these programmes and initiatives, whilst expanding the capacity for Pastoral Care.

Human Resource Capacity - the organisation has recruited a paid staff to provide administrative and clerical support and ensure the continuity of operations, hence divorcing itself from the long tradition of perennial, dependency on "volunteers". This post is also supported by the paid part time role of In-House Prophet.

Sustainable financial model – some of the initiatives will be developed and will operate based on self sustaining model, hence its funding model and portfolio will depart from the traditional dependency on income generated from offerings e.t.c and will be spread across other areas.
SUMMARY:
Denomination:
Cherubim & Seraphim Church
Affiliations:
Evangelical Alliance, Council of Afro Caribbean Churches
Web Site:
LEADERSHIP:
Leader Name:
Alfred Jegede
Leader Position:
Church Senior Pastor
Formal Title:
Pastor
Leader Address:
333 High Road
Wood Green
London
N22 8JA
Tel:
020 8889 6404
Leader Email:
ADMINISTRATION:
Admin Name:
Femi Okutubo
Admin Position:
Church secretary
Admin Address:
New Covenant C& S Church
333 High Road
Wood Green
London
N22 8JA
Tel:
020 8889 6404
Admin Email:
ACTIVITIES:
Under 12s:
Sunday school
Nursery,
Creche
Under 18s:
Youth Fellowship
Local outreach & community activities:
Night Shelter
Older People Rendezvous
Counselling
Mentoring
SERVICES & REGULAR MEETINGS:
Sunday
Youth Classes 9.30am– 10.30am
Youth Services 10.45am – 12.30pm
Bible Study 9:00am – 9.45am
Main Service 10.00am – 1.00pm

Tuesday
Choir practice 7.00pm – 9.00pm

Wednesday
Shiloh Service 7.00pm

Saturday
Prayer and
Languages:
English, Yoruba
LOCATION OF WORSHIP:
The New Covenant Cherubim and Seraphim Movement Church
333 High Road,
Wood Green
London
London
N22 8JA
Travel:
London Underground, Picadilly Line
Parking:
Within Church Ground
Special Needs:
Disabled, Toilet, Ramp and lift
PRAYERS AND HYMNS:
Main Bible:
King James Version
Hymns and Songs:
Ancient and Modern
OTHER INFORMATION:
Other Church Leaders:
Thomas Adekunle Fakile
Dress:
Come as you are
Avg. Adult Congregation:
250
Avg. Under 18 Congregation:
150
The New Covenant Church also have conferences room for hire.
PAGE ADMINISTRATOR:
Contact Email:
Accounting

Airport
Amusement Park
Art Gallery

ATM
Aquarium

Bakery

Bank
Bakery Store

Beauty Salon

Book Store
Bowling Alley

Bus Station

Cafe
Campground
Car Dealer
Car Rental

Car Repair

Car Wash
Casino

Cemetery

Church
City Hall

Clothing Store

Convenience Store
Courthouse

Dentist

Department Store

Doctor
Electrician
Electronics Store
Embassy
Establishment
Finance
Fire Station

Florist

Food

Funeral Home
Furniture Store

Gas Station
General Contractor

Grocery
Gym

Hair Care
Hardware Store

Health
Hindu Temple
Home Goods Store

Hospital
Insurance Agency
Jewelry Store

Laundry
Lawyer

Library
Liquor Store
Government Office
Locksmith

Lodging
Meal Delivery

Meal Takeaway
Mosque
Movie Rental
Movie Theater
Moving Company

Museum
Painter
Park
Parking

Pet Store

Pharmacy
Physiotherapist

Place of Worship
Plumber

Police

Post Office
Real Estate Agency

Restaurant
Roofing Contractor
RV Park

School

Shoe Store

Shopping mall

Spa
Stadium
Storage

Store

Subway Station
Synagogue

Taxi Stand

Train Station

Travel Agency
University

Veterinary Care

Zoo

Nothing found - try zooming or dragging the map
The New Covenant Cherubim and Seraphim Movement Church Photo Gallery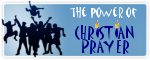 Grant me, O Lord...
Grant me, O Lord, to know what I ought to know,to love what I ought to love, to praise what delights Thee most, to value what is precious in Thy sight, to hate what is offensive to Thee. Do not suffer me to judge according to the sight of my eyes, nor to pass sentence according to the hearing of the ears of ignorant men; but to discern with a true judgment between things visible and spiritual, and above all, always to inquire what is the good pleasure of Thy will.
This page was last updated on the 8th of July, 2012
This page has had 1400 visitors