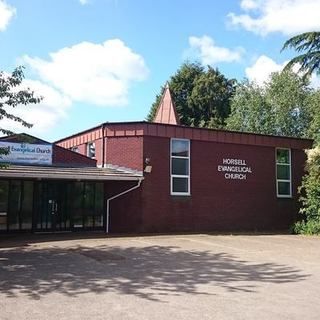 Horsell Evangelical Church
High Street
Horsell

Woking
Surrey
GU21 4SZ
United Kingdom
Service Times
Church Location
Church Pictures

Welcome to Horsell Evangelical Church: a place where we aim to grow in Christ-likeness while sharing the Gospel and love of Christ to a needy world.
Main Services ...
show more
Horsell Evangelical Church
High Street
Horsell
Woking
Surrey
GU21 4SZ
Location map and travel directions

Horsell Church History

THE BIRTH OF A CHURCH IN HORSELL

If you were to look at a map of Horsell from 1895, it would show that most of the area was open fields and nursery land. However by 1915 the nucleous of the village had been built and a building called the "Mission Hall" was established and marked by Manor Rd.

The origins of the "Mission Hall" can be traced to Miss Rebecca Watney. She was a member of the brewing family of that name and came to live at "The Pines", Maybury Hill, Woking around 1893. Miss Watney had become a Christian and she wanted to use some of her wealth to help Christian causes. She had already helped to establish a Mission in Croydon and around 1895 she saw there was the need for a similar mission in Horsell.

She purchased a piece of land and services were held in a tent under the auspices of The Evangelization Society (TES), an interdenominational organisation. Miss Watney went on to have two cottages built, one for a caretaker and the other to be used as the first "Mission Hall" where at least by 1896 regular services were held. A corrugated steel building was erected and opened in January 1900. This "tin tabernacle" as it was sometimes affectionately called became known as the "Mission Hall" and it can be said that a "church" had been born.

Miss Watney and her friend Miss Smithson worshipped at Old Woking Church on a Sunday morning and after the service her coachman would drive them to Horsell. Both ladies sat in at the Sunday School, and afterwards took tea in the caretaker's cottage with a Mrs Buckwell and her two daughters before the evening gospel service. Her interest was truly spiritual and no doubt she was as happy eating the caretaker's sandwiches as her own food from silver plates.

Miss Watney financed the work until her death in 1923 when the trusteeship of the Mission was handed over to The Evangelization Society.

It was not until 1959 that the church moved towards autonomy by becoming responsible for its financial affairs. It became an independent church around 1965/66 affiliated to the Fellowship of Independent Evangelical Churches (FIEC) and the trusteeship was transferred to FIEC Ltd

WHAT IS A "CHURCH"?

Is it a building?

When people talk about a church they often mean the building so let's take this common understanding and consider this particular building located just off Horsell High Street alongside Manor Rd (the original address was Manor Rd).

The corrugated sheet steel building had an expected life span of probably about 25 years. In fact it lasted over three times that long when it was finally demolished in 1983.

The plan to put up a new church building had been formed by 1966 but it was a long and tortuous journey before the first phase, a new church hall, was completed in 1982.

The frontage on the High Street was sold in 1983 to a developer and the original mission cottages, 82/84 High Street, along with other adjoining shops that the church had purchased in 1978 were demolished. No 82 was used initially as a caretaker's cottage and then from the early 1930s to 1971 as the minister's home. No 84 was used as a schoolroom for the Sunday School. In 1971 the church purchased a house in Manor Rd for use by a minister though it is currently let. Progress to second phase was quite rapid when the new church building was opened in September 1984.

To bring things up to date, the church, in 1999, in reliance on God's provision decided to go ahead to build the final phase comprised of a crèche room, a small inner hall and two classrooms; this was completed in 2001.

A church is not bricks and mortar

Even as the old corrugated steel building crashed to the ground there was a pointer to what a "church" really means. Imprinted on the steel was the maker's name, a South Wales steel firm. A management accountant who worked in that same firm many years later before training at Bible College was to become the minister of Horsell Evangelical Church in 1982 – the Revd Ian Childs. It was as if God was saying, "Yes, I know the person who will be minister here when this building comes down." The story of Horsell Evangelical Church is bound up with the story of the people who have served and worshipped God there over the years – not only the ministers but also the members of the congregation.

There is very little written record of the history of the church in the period to 1958 but a few details are known. The names of the ministers are known and these are listed in the chronology at the end of this booklet. Something of their time at Horsell is also known. For instance a letter from Mr Swallow on his retirement shows that over 50 attended the church in 1931. In the mid 1930s to the 1950s the numbers attending the church appear to have been small. Nevertheless, efforts were made to reach out to the village. In the 1930s when Mr Wheeler was the minister open air services were held on Horsell Birch. In the 1950s when Mr Plowman was minister the church participated in tent missions on Brewery Road.

But perhaps the Stokes sisters, Dorothy and Hilda, whose lives almost spanned the 100 years of the church's existence provided that link with the church's early history. Their memories of the early Sunday School have been taken down such as the annual Sunday School outing in carts drawn by horses to a field off Heathside Road or the Magic Lantern shows in Winter. They both had an interest in children and young people and missionary work to the end of their lives. Dorothy died in 1990 and Hilda in 1998.

The life of the church comes into clearer focus when Mr Ball became the minister in 1957. Young couples committed themselves to the church at this time and this provided the stability and potential the church needed to develop.

Mr Ball's ministry was then followed by a young Rev Ray Murden who led the church into the 70s.

People in the church experience occasions of difficulty, sickness, sadness, happiness and sometimes tragedy. On a least three occasions young men have lost their lives from within the church. The Revd Wright-Hay's 16-year-old son was killed cycling home from Guildford Grammar School during the time of the 1914–18 War. In August 1973, Peter John Connolly, at the age of 17, died suddenly, and on 31 July 1992, John Steele lost his life in a plane crash while on a business trip to Nepal. We will probably never know the answer to the question "Why?" such things happen but we cast our anchor in the goodness and wisdom of God. One thing we know, however, is that each of these young men had become Christians and had gone to be "with Christ".

Happier occasions are marriages. The first recorded marriage in the church was on 18 September 1943 between Arthur Chapman and Dora Ellsey.

Because we are unique individuals the story of Horsell Evangelical Church is a unique story. There follows the story of three people who have contributed to the life of the church and who can testify to a work of God in their lives. Gerald Jacobs, who has held most offices in the church at one time or another over some 40 years, and Gillian Rokins are both current members of the church. But first a voice from the past.

Church Chronology

1895-1900 Tent missions arranged by Miss Watney and The Evangelization Society.
Miss Watney had Mission Cottages built (82/84 High Street)
1900 Mission Hall, Manor Rd opened (Corrugated steel church building)
1900-1913 First Ministers: Mr Bellchambers, Mr Price, Mr London and Mr Bray
1913-1919 Pastorate of Rev R. Wright-Hay helped by Mr John Wood of TES
1919-1923 Pastorate of Rev A. Brambleby
1923 Death of Miss Watney. Trusteeship handed over to 'The Evangelization Society'
1923(?)-1930 Pastorate of Mr C. Swallow
1931-1936 Pastorate of Mr W. H. Wheeler (first to live on site)
1936(?)-1945(?) Pastorate of Mr E. Blyth. First recorded marriage: (Arthur Chapman and Dora Ellsey) 18th September 1943
1948(?)-1957 Pastorate of Mr Plowman. Mr Plowman was later killed in a road accident shorlty after finishing his ministry.
1957-1965 Pastorate of Mr Ball.
1958 Church became known as Horsell Evangelical Church. Basis of membership agreed. Membership 22.
1959 Church accepted full financial responsibility for its affairs. Membership 28.
1965-1973 Pastorate of Ray Murden.
1965/1966 Trusteeship transferred to the FIEC.
1971 Church constitution adopted
1973 Revd Murden moved to Tenby, Manor Road
1977-1980 Pastorate of Revd Sanders
1978 86/88 High Street and 'triangle' purchased
1982 New Church Hall completed
1982-200? Pastorate of Revd Ian Childs
1983 82/84 and 86/88 High Street sold to a developer and demolished
1984 New Church building completed and opened in September. Membership 64
1988, 1993 Attempt to sell Tenby but no sale realised
2000 Church Centenary June 24/25. Membership 34.
2001 Final phase of rebuilding completed
2005-2012 Pastorate of Revd Jim Winter
2013-to date Pastorate of Revd Andrew Bents



Isaiah 43:11-12

"I, even I, am the LORD; and beside me there is no saviour.

I have declared, and have saved, and I have shewed, when there was no strange god among you: therefore ye are my witnesses, saith the LORD, that I am God."
---
Denomination:
Baptist
---
Affiliations:
---
Web Site:
---
---
Social media:
---
Leadership:
Leader Name:
Andy Bents
---
Leader Position:
Pastor
---
Formal Title:
---
Pastor Andy Bents Photo Gallery
---
Leader Bio:
Rev Andrew Bents began his pastorate at Horsell Evangelical Church in October 2013. Andy has lived in Surrey since 1997, having moved from South Wales to get married to his wife Anita. Andy & Anita have two children, Rachel & Ethan who are both in secondary and primary school respectively.

Andy enjoys Welsh Rugby and is a bit of a techie having spent a number of years working in IT. He graduated from Kingston University with a BSc. Hons in 'Computer Information Systems Design' and spent 13 years working in IT, lastly as an IT Manager, before entering Christian Ministry.
---
Leader Address:
---
Tel:
---
Fax:
---
Leader Email:
---
Other Church Leaders:
---
---
---
Horsell Evangelical Church Service Times:
Main Services & Activities

We are a small gathering of around 20+ people who regularly worship on Sunday morning and evening.

Usual Service Times

Sunday: Morning service – 11:00am (children leave for Sunday school after 2nd hymn – creche available for children 3 & under)

Sunday: Evening service – 6:30pm

Wednesday: Bible Study & Prayer Meeting – 8:00pm

Friday: Friday Bible Club – 6:00pm – 7:30pm (for children 7+) Not run during school holidays

Notes:
* Communion conducted on the 1st Sunday of the month at the Evening service & the 3rd Sunday at the Morning service.
* Refreshments are served after the Evening services except after Communion.
* If you would like some further information or help then please contact Pastor Andy or telephone the church.
---
Languages:
---
---
Location of worship:
---
Nothing found - try zooming or dragging the map
Directions to Horsell Evangelical Church
---
Travel/Directions Tips:
---
Parking:
---
---
Activities:
Under 12s:
---
Under 18s:
---
Other activities & ministries:
---
Local outreach & community activities:
---
---
Special Needs:
---
Prayers and Hymns:
Main Bible:
---
Hymns and Songs:
---
---
Other information:
Dress Code:
---
Adult Congregation:
---
Youth Congregation:
---
Additional Info:
---
Horsell Evangelical Church Photo Gallery
---
Administration:
Admin Name:
---
Admin Position:
---
Admin Address:
---
Tel:
---
Fax:
---
Admin Email:
---
---
Mailing Address:
---
---
Page administrator:
Contact Email: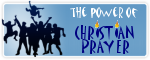 "Four things let us ever keep in mind: God hears prayer, God heeds prayer, God answers prayer, and God delivers by prayer."
E. M. Bounds
This page was last updated on the 12th of April, 2018
This page has had 259 visitors
Please Assist Us to Maintain this website and Develop New Features


Making a donation to JoinMyChurch.com will help to ensure that we can provide quality services for many years to come.

JoinMyChurch.com has been recognized and praised by our users via numerous testimonials.