Redeeming Love Christian Center
145 West Route 59

Nanuet
New York
10954
United States
Service Times
Church Location
Church Pictures

Redeeming Love Christian Center is a Bible-believing, Jesus-focused, family church with a diverse congregation. Our cornerstone motto is: "Where the Love of God is evident; the Word of God is taught; the Spirit of God is directing and the Power of God is manifested."

Meet the Founders

I heard the voice of the Lord saying, Whom shall I send? And who will go for Us?
Then said I, Here am I, send me. –Isaiah 6:8

A burning commitment to follow and to please God was the motivation that stirred Clinton and Sarah Utterbach to answer the call of God on their lives.

Their obedience to the call resulted in them making a life-changing decision in 1979 to leave successful careers, home, and family in order to attend RHEMA Bible Training Center. More importantly, their obedience resulted in countless souls, bodies, marriages, and lives being changed for good by the power of God because of the Gospel of Jesus Christ which the Utterbachs had committed their lives to proclaim.

The Utterbachs founded Redeeming Love Christian Center in their home in 1980, but within only a few months, they needed to relocate to a larger facility. Eventually, they outgrew that location and knew they would need a building large enough to accommodate the people God was adding to their church. When God guides, He provides. Five years after their first home meeting in Hackensack, New Jersey, the Utterbachs and the RLCC congregation moved into the church's current location in Nanuet, from which they launched a school and a media ministry, while the Lord added to the church daily. In 2002, they expanded to include another church campus in the Poconos.

After a prolonged illness, Clinton Utterbach fell asleep in Jesus in 2005, but the vision he carried lives on. Today, Senior Pastor Emeritus Sarah Utterbach and co-pastors, Edward Pfundstein and Gregory Carr remain in step with the Spirit of God as the vision continues to unfold. In this new season, the pastors and congregation of Redeeming Love Christian Center are enthusiastically moving forward to fulfill their mandate to reach the lost, equip the Church, strengthen families, and to usher in the return of the Lord Jesus Christ.
RLCC SCHEDULE ...
show more
Redeeming Love Christian Center
145 West Route 59
Nanuet
New York
10954
Location map and travel directions

MINISTRY HISTORY

The steps of a [good] man are directed and established by the Lord when He delights in

his way [and He busies Himself with his every step].

Psalm 37:23 (The Amplified Bible)

Destiny unfolds with a single step. When that step is taken by faith in obedience to the Spirit of God, miracles will surely come to pass.

Clinton and Sarah Utterbach embarked upon a journey which began with several specific steps of faith. Each step built upon another, leading ultimately to the launch of a ministry that would proclaim the Gospel of Jesus Christ through teaching, preaching, and songs heard around the world.

The Utterbachs' journey of faith together gained momentum the day they decided to embrace the Word of God as absolute truth and committed to apply godly wisdom in every area of life. That decision transformed their marriage and altered the direction of their lives drastically. In 1979, they stepped away from their lucrative careers. Leaving behind home, family, and friends, they accepted and stepped into the call of God by attending RHEMA Bible Training Center in Oklahoma. This move also led to the opportunity for Pastor Clinton to travel and minister in song when the school's founder Kenneth E. Hagin conducted special meetings. That year would be a time of learning through both precept and example how to live and walk by faith — a quality that would forever remain the hallmark of their ministry.

In 1980, the Utterbachs returned home and founded Redeeming Love Christian Center in the living room of their Hackensack, New Jersey home. Within a few short months, they grew from initially only a handful of people to a congregation of 170 members. In 1981, they began conducting services in a chapel on the campus of a former bible college. Later that same year, the word of the Lord came to them saying their vision was too low. As they lifted up their sights God began a new work through them and in their behalf.

As the young RLCC congregation grew, so did the scope of the pastors' vision, resulting in the development of a new radio outreach. Three years later, they began negotiations for the purchase of a 52,000 square foot dinner theater with a 3,000 seat auditorium on 18.8 acres of land in Nanuet, New York. The circular auditorium of the dinner theater was the exact likeness of an image the Lord showed Pastor Clinton in a vision when he received his call into fulltime ministry.

That image galvanized the Utterbachs' faith to persevere in proclaiming God's promise to them concerning the building, despite the obstacles and setbacks which threatened to vanquish their vision. In 1985, that original vision spoke and did not lie: the RLCC family finalized their purchase of the Nanuet dinner theater, renovated it, and moved into it as their church's new home just as the Lord had promised. Over the next fifteen years, RLCC's growth seemed explosive and exponential in every area of the ministry: the congregation swelled to nearly 2,200 members; and, the radio outreach, Listen to Jesus, expanded to 30 stations — 3 of which were in the Caribbean. During this time, Love Christian Academy—an accredited school for grades K –12—was instituted. During its ten years of operation, Love Christian Academy won numerous awards for academic excellence and its received nationwide recognition for outstanding scholastic achievement.

In this same time period, the songwriting and music ministry of Pastor Clinton began to make an international impact upon Gospel music. A prolific songwriter, as well as an accomplished pianist, vocalist, and choir director, Pastor Clinton's songs and recordings with his group The Praisers were renowned worldwide. His song, "The Name of the Lord," became an instant classic and remains a treasured addition to worship medleys in numerous languages.

In 1996, the Utterbachs' vision to strengthen the Body of Christ found further definition when the Lord directed their steps to purchase a 53-acre campground in the Poconos of Pennsylvania. Named Redeeming Love Christian Village, it was purchased specifically as a family-oriented location. RLCV was renovated with residential cabins, and a conference center containing a chapel, banquet hall, and meeting rooms. This property also reflected the Utterbachs' vision to provide ministers with a restful atmosphere in which to study and pray. In 2002, the chapel became the site of regular church services as the campus of the Redeeming Love Christian Center at the Village.

Advancing into the new millennium, the ministry of Pastors Clinton and Sarah continued to extend and maintain a steady reach throughout the earth via music and electronic media. A new live, call-in radio broadcast, The Choice is Yours with Pastor Sarah was added to the programming lineup. Their influence further expanded through the printed page as Pastor Sarah began to share her inspired writings in the daily devotional magazine, Horizons Unlimited, which was published on a quarterly basis.

In 2005, after an extended illness, Pastor Clinton fell asleep in Jesus. Although his presence was indeed missed, Pastor Sarah continued to lead the congregation forward. Committed to go the distance, Pastor Sarah and the members of RLCC set their focus on following Jesus to fulfill their mandate from heaven.

In 2006, by the direction of the Holy Spirit, Pastor Sarah installed her spiritual sons as the new co-pastors with her in leadership at RLCC. Both Edward Pfundstein and Gregory Carr had served and trained in the ministry under the leadership of the Utterbachs for more than 20 years each. Having proven themselves to be diligent, faithful, skillful, and committed, Pastor Ed and Pastor Greg entered their God-ordained place alongside Pastor Sarah to lead the congregation of RLCC into the future.

Today, the pastors of RLCC are as a three-fold cord. Their unified leadership is guiding the ministry into a new season that is surely its strongest and best, as the vision continues to unfold according to the will of God.



Matthew 5:43-45

"You have heard that it was said, 'Love your neighbor and hate your enemy.' But I tell you, love your enemies and pray for those who persecute you, that you may be children of your Father in heaven. He causes his sun to rise on the evil and the good, and sends rain on the righteous and the unrighteous"
Denomination:
Kenneth Hagin Ministries
Affiliations:
Web Site:
Social media:
Leadership:
Leader Name:
Clinton and Sarah Utterbach
Leader Position:
Pastors
Formal Title:
Leader Address:
Tel:
Fax:
Leader Email:
Redeeming Love Christian Center Service Times:
RLCC SCHEDULE OF SERVICES

Sunday Worship Service 10:30 a.m.
(Communion – 1st Sunday of the Month)

Children's Church 10:30 a.m.
(Four years of age to Grade 6)

Wednesday School of the Bible 7:30 p.m.

Friday Prayer Service 7:30 p.m.
(Doors will remain open during the service)

Friday Youth Fellowship 7:30 p.m.

Baptismal Service 7:30 p.m.
(1st Friday of the Month)
Languages:
Location of worship:
Travel/Directions:
BUS INFORMATION
The Red & Tan Bus Line (Coach USA) serves Nanuet from the 41st Street Terminal and George Washington Bridge in New York City and from various points in New Jersey. For more information, call New York Port Authority Bus Information at (212) 564-8484 and request information for buses stopping at the Nanuet Mall. RLCC is located next to the Nanuet Mall.
Parking:
Nothing found - try zooming or dragging the map
Activities:
Under 12s:
(5 years of age up to Grade 6)

RLCC Kids benefit from an interactive learning experience in our SuperKid Academy, that emphasizes Bible truths presented in a creative atmosphere.

Through an energetic blend of games, songs, and skits, SuperKids learn not only what the Bible teaches but also how to apply those truths to their own lives. Nothing is more exciting than serving God and our SuperKids discover early how to know and to walk with God. SuperKid Academy is held during our Sunday 10:30AM Worship services.
Under 18s:
(Grade 7 to Grade 12)

With relevant teaching, exciting music and media presentations, we make sure our youth are equipped with the spiritual and natural tools they need to face life's challenges with confidence because Christ is the focus of their lives. Youth Church School is held at 9:15AM. The youth join the rest of the congregation at 10:30AM, for our Sunday Morning Worship service.
RLCC does not view youth as the Church of tomorrow—they are the Church of today!
Other activities & ministries:
Local outreach & community activities:
Special Needs:
Prayers and Hymns:
Main Bible:
Hymns and Songs:
Other information:
Other Church Leaders:
Dress Code:
Adult Congregation:
Youth Congregation:
Additional Info:
Redeeming Love Christian Center Photo Gallery
Administration:
Admin Name:
Admin Position:
Admin Address:
Tel:
Fax:
Admin Email:
Mailing Address:
Page administrator:
Contact Email: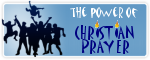 Give me a steadfast heart
Give me, O Lord, a steadfast heart which no unworthy thought can drag downwards; an unconquered heart which no tribulation can wear out; an upright heart which no unworthy purpose may tempt aside. Bestow upon me also, O Lord my God, understanding to know you, diligence to seek you, wisdom to find you, and a faithfulness that may finally embrace you; through Jesus Christ, our Lord.
This page was last updated on the 12th of January, 2018
This page has had 178 visitors
Home
Find a Church
Churches Near You
Add a Church
Join a Prayer NEW
Church Software
Fundraising Ideas
Log in
In Remembrance
Spiritual Music
Holy Bible
Minute Meditations

Please Assist Us to Maintain this website and Develop New Features

Making a donation to JoinMyChurch.com will help to ensure that we can provide quality services for many years to come.

JoinMyChurch.com has been recognized and praised by our users via numerous testimonials.