Home
Find a Church
Churches Near You
Add a Church
Join a Prayer NEW
Church Software
Fundraising Ideas
Log in
In Remembrance
Spiritual Music
Holy Bible
Minute Meditations

Please Assist Us to Maintain this website and Develop New Features

Making a donation to JoinMyChurch.com will help to ensure that we can provide quality services for many years to come.

JoinMyChurch.com has been recognized and praised by our users via numerous testimonials.
Micah 6:8

"He has shown you, O mortal, what is good. And what does the LORD require of you? To act justly and to love mercy and to walk humbly with your God"


St Barnabas Catholic Church
9451 Brandywine Rd

Northfield
Ohio
44067
United States
Mass Times ▽
Church Location ▽
Church Pictures ▽

Our Vision Statement

We are a vibrant Eucharistic community, inspired by our Catholic tradition of faith, reaching out to all in loving service.

Our Mission Statement

A people called to proclaim the Good News.

A History of Saint Barnabas Parish

From a modest gathering of 70 families who came together to build a church, our parish community has grown to more than 3,600 families. We are indebted to Fr. Bernard DeCrane and those early parishioners whose vision and hard work built a lasting Christian community, not only in the physical sense, but also in the daily witness of Christ throughout Northfield and the surrounding areas. Their sacrifices are the cornerstone of the vibrant parish spirit we enjoy today.
A spirit of cooperation and self-sacrifice inspires our first pastor

St. Barnabas officially became a parish on June 11, 1956 when Archbishop Hoban appointed Fr. Bernard DeCrane as its first pastor. Fr. DeCrane became the custodian of roughly 18 acres of undeveloped diocesan property in Northfield, Ohio. The land was covered with towering weeds and vines; there were no usable buildings. On June 13, Fr. DeCrane met with about 70 families at the home of Ed and Mary Mikolay on Beechwood Drive in Northfield. The spirit of cooperation and self-sacrifice he encountered was gratifying and promising. As ideas were exchanged and offers of help proffered, Fr. DeCrane knew that this parish would become a reality. Father liked to say that he was rich in one commodity-dedicated parishioners.

After a thorough study of the area, the founders determined that a temporary church with a seating capacity of 600 would be built. This church, they knew, would eventually be converted into classrooms when a larger, permanent church was needed. (The original church is now home to the PSR office, school library, computer room, art room and Life Teen Lounge.) A school with a minimum of eight classrooms would be needed, as well as a convent to house the nuns who would staff the school. In addition, it was determined that the church must have a full basement that someday could become the social center for parish life. (The church basement is now the school cafeteria.)

The entire community rose to the challenge of a new parish being born. At the regular meeting of the Northfield School Board on July 11, 1956, the Board agreed unanimously to allow St. Barnabas to use school facilities for Sunday Mass until the church could be built. Mass would be celebrated at Northfield High School, now Nordonia Hills Middle School, on Leonard Avenue. The appointments were crude in that high school auditorium and the heat was oppressive. Still, Fr. DeCrane mused, "there was no greater air of excitement and devotion in a cathedral in Rome as there was in Northfield High School on June 24, 1956." On that memorable day, St. Barnabas Parish celebrated its first Mass.
Under Mary's loving protection

From the beginning, Fr. DeCrane entrusted the spiritual affairs of St. Barnabas to the patronage of the Blessed Virgin Mary. One of Fr. DeCrane's first acts was to find a suitable place to enthrone the Blessed Mother so that she could watch over and guide the parish in the construction of a new home for her Son. A stone chimney on the grounds, the only visible remains of a log cabin built in the early 19th century, provided the ideal site. Early in July the chimney was converted into Our Lady of Fatima Shrine. During the benediction that day, the entire parish knelt for the recitation of the Memorare. The entire building program was placed under Mary's loving protection.

The parish scheduled its first outdoor bazaar the weekend of August 21, 1956. With Steve Belak as chairman, this festival would raise the seed money to start construction. As the committee members worked feverishly, preparing the grounds for parking cars and readying the booths, they were fighting a losing battle over one thing they could not controlthe weather. A hard rain began to wash away all their efforts. Twenty hours before the opening of the first parish festival, the rains had converted the grounds into a quagmire.

"I think we'd better pray," said Fr. DeCrane as he gathered the workers together in front of Our Lady's Shrine. They knelt in the rain and mud and began reciting the rosary. Before the last decade was completed, the rains stopped and the sky cleared. St. Barnabas Parish was blessed with an ideal festival weekend, one of the finest of the summer. The festival was a major success. Through the heroic efforts of everyone in the parish, the committee reached its goal of $10,000! Their dream of a church in Northfield would become a reality. Roy Steele, one of a few non-catholic volunteers, was so moved by the experience that he converted to Catholicism.

A new church in less than a year

On October 7, 1956, the first shovel of earth was turned and construction of the new church commenced. Ed Mikolay was the contractor. Without interruption, his paid construction crews labored every day. At times, Mr. Mikolay paid his workers from his own pocket when construction expenses exceeded estimates. Volunteer workers from the parish took up the task after the day crew went home and worked far into the night. The basement of the new church was completed in time for celebration of midnight Mass on Christmas Eve 1956. Just two and a half months after the groundbreaking, the inaugural Mass was held in the new church building. The lattice work steel supports were still open at the ceiling when the workers went home at 11 o'clock that night; much was still unfinished. Fr. DeCrane would later recall: "To the sophisticated, perhaps it was as humble as the cave in Bethlehem. But to our loyal parishioners, it was as beautiful as the Sistine Chapel in Rome." St. Barnabas Church was completed in May 1957. Never before in the history of the Cleveland Catholic Diocese had a newly-founded church been built in less than a year. It may have appeared a miracle to some, but for the 295 families of St. Barnabas Parish, it only proved what they all believed in their hearts: "the difficult we do easily, the impossible takes just a little longer."
Construction begins on parish school

With this tremendous milestone reached, an eight classroom school became the next parish project. The goal was to have the school completed by September 1957, in time for the fall session. Miraculously, that deadline was met. The first students entered St. Barnabas School on September 7. The school was lacking a few items, such as windows and doors. Those would come later. The essential ingredients were there-teachers, students, desks, blackboards and books.

The small school was built with expansion in mind. The one story structure was built with stairwells and a foundation capable of supporting another story. By March 1, 1960, eight more classrooms were added. By 1966, with demand again exceeding capacity, a new wing was built, increasing total capacity to three classrooms per grade.

Both the parish and Northfield communities were growing rapidly. On June 6, 1963, Twinsburg parishioners departed St. Barnabas and formed the new parish of Saints Cosmas & Damian, temporarily slowing the rapid rise in the census. Families moving into the community in the 1960s were predominantly Catholic, however, and growing pains continued without interruption. Even with the formation of Saints Cosmas & Damian and the addition to the school, parish resources were still being stretched. In 1967, temporary relief came again when Our Lady of Guadalupe opened its doors in Macedonia, taking in 500 families from St. Barnabas.
A parish grows, a new church is built

Fr. DeCrane retired on October 18, 1976. Fr. Edward Bedell succeeded him as pastor. The number of parish families had climbed to over 2,000 and numerous weekend Masses were celebrated in the church and cafeteria to meet the needs of the growing congregation. The time had come to replace the "temporary" church with a larger worship space. On August 17, 1980, ground was broken for the new church.

The Eucharist was the heart and soul of Fr. Bedell's priesthood. Father could not preach a homily without at least a passing reference to the Eucharist. His daily routine always included time before the Blessed Sacrament. Fr. Bedell wanted to build a new church that would meet the needs of the larger congregation and incorporate the reforms of Vatican II. The design of the new church reflects his vision. The stark sanctuary, with minimal ornamentation, was Fr. Bedell's deliberate plan. Nothing, he believed, should take one's attention from the sacrifice of the Mass. The new church, which seats over 1,000 people, was completed in 1981.
A sad farewell and a new pastor

Fr. Bedell loved the outdoors. He was an avid hunter and fisherman. In October 1988, Fr. Bedell went to Canada to close up the family cabin for the winter. In a tragic boating accident, he, along with another member of the fishing party, drowned. His dedication to the Eucharist as well as his smile and sometimes mischievous personality were sorely missed. Also missed was Crackers, his beloved dog who occasionally wandered into church for daily Mass.

In 1989, Fr. Joseph Konen was appointed the new pastor at this difficult time at St. Barnabas. Fr. Konen would invest tremendous energy working through the confusion and hurt over the loss of Fr. Bedell by emphasizing spiritual development.

If St. Barnabas was to continue to be characterized by a community spirit, the large, impersonal congregation needed to be broken down into "family" units of faith sharing. The G.I.F.T. program was introduced as a new way of building community spirit. Fr. Konen worked hard to create small groups that would gather in homes twice monthly to share and grow in their faith. Fr. Konen ultimately resigned his pastorate and discerned God's will in the secular world.

"We are only stewards of God's gifts"

On April 19, 1993, Fr. Charles Diedrick was appointed as the fourth pastor of St. Barnabas. Fr. Charlie inherited a growing parish. As in the 1960s, massive development was going on in the area. Fallow fields were being turned into neighborhoods, promising the addition of 2,000 to 4,000 households, many of them Catholic, to the Nordonia Hills community during this last decade of the 20th century.

Like the three pastors before him, Fr. Charlie rose to the challenge of adapting the parish to changing times. Larger facilities were needed to service the influx of more parishioners. This latest and largest building campaign resulted in an expansion of school facilities, a multipurpose parish center, a gathering space and Bedell Commons, at a cost of over three million dollars. With continued sacrifice by parishioners, St. Barnabas Parish once again proved that "the difficult we do easily, the impossible takes just a little longer."

Fr. Charlie and parish leaders determined that a major fundraising effort was needed to reduce the capital debt incurred by these building projects. Planning began in late 2001 to hold a parish festival in mid-June 2002. Parishioners formed committees and worked together, rallying around the chosen theme, "A Celebration of Light," a poetic reference to the summer solstice marking the beginning of summer in the northern hemisphere.

This first festival was a community-wide success and has become a much anticipated annual parish event.

The 2005 festival kicked off a special year of activities and events leading up to the June 2006 Jubilee celebration, the 50th anniversary of the founding of St. Barnabas Church. Fr. Charlie encouraged all to embrace the concept of stewardship and to generously share their gifts of time, talent and treasure.

"As the various committees plan their activities," Fr. Charlie wrote in the summer 2005 Good News, "it is with the awareness that we are only stewards of God's gifts. We are obligated to use them for the benefit of our local community and for the emancipation of the poor and downtrodden throughout the world."

A major stewardship project of the Jubilee celebration saw St. Barnabas join together with Holy Name Church in Cleveland to serve the needs of the less fortunate. The Ozanam Center, under the guidance of the St. Vincent de Paul Society, continues today to provide support to our urban neighbors.

A Jubilee Celebration

On June 11, 2006 a Jubilee Mass of Celebration was held in the church with Bishop Martin Amos officiating. Afterwards, the congregation processed outdoors to the Lady of Fatima Shrine. There, members of St. Barnabas Parish gathered together in gratitude around the ruins of the old chimney where, 50 years before, Fr. DeCrane envisioned the beginnings of a thriving community of faith-filled people.

On August 1, 2007, Fr. Charlie left St. Barnabas, returning to his home parish of St. Mary's in Elyria to serve as pastor. His legacy of a vibrant community spirit and a strong infrastructure continue to drive the parish forward, moving us confidently into the future. Our parish will always be a reflection of his pastoral vision, his love of the Eucharist, and his wisdom and diplomacy in dealing with parish challenges and blessings.
"…a happy transition to parish life"

Fr. Ralph Wiatrowski was appointed by Bishop Richard Lennon to succeed Fr. Charlie and became the fifth pastor of St. Barnabas on August 1, 2007. In his opening remarks to the congregation, he declared his joy at finally being able to "make a long-awaited and happy transition to parish life." Like his predecessors, he professes a deep devotion to the Eucharist.

Fr. Ralph's arrival at St. Barnabas came via the Diocese of Cleveland where he served as Chancellor for 21 years under Bishops Anthony Pilla and Richard Lennon. Clearly, Fr. Ralph would have many new experiences as the new pastor and he set out with careful deliberation to lead the parish community, both spiritually and fiscally. His deference and respect for the solemnity of the Mass and the Eucharist would quickly become a trademark of his pastoral style.

As pastor, Fr. Ralph has overseen several initiatives and accomplishments at St. Barnabas.

In 2009, the Christ Renews His Parish program returned to St. Barnabas after its initial debut over thirty years ago. CRHP encourages the men and women of our parish to build a closer personal relationship with Jesus and become stronger in their faith and love for one another. Fr. Ralph currently serves as spiritual adviser to the women's formation team.

On September 15, 2011 U.S. Secretary of Education Arne Duncan announced that St. Barnabas Catholic School was selected as a National Blue Ribbon School of Excellence. This prestigious national program honors public and private elementary, middle and high schools that are academically superior. It is a symbol of excellence that recognizes the efforts of our faculty, staff and parents, working together, to educate and prepare our children for the future.

Fr. Ralph is an active and visible supporter of the annual St. Barnabas parish festival, a much-anticipated community event that has consistently turned a profit for the parish. And, in 2011, a major milestone was achieved when the parish debt was officially paid off, providing the impetus for establishing a much needed rainy day fund to offset future expenditures, planned and unplanned. Fr. Ralph continues to work with the parish Pastoral and Finance Councils to ensure fiscal solvency for the parish.

In 2012, Fr. Ralph directed the parish's participation in the "Rooted in Faith—Forward in Hope" campaign, raising over $1.5 million in pledges as part of the Diocese of Cleveland initiative encompassing 174 parishes in eight counties.

In addition to his pastoral duties, Fr. Ralph serves as spiritual adviser to the Christ Child Society, a non-profit group whose mission is to "foster a personal love of Christ expressing itself in service for needy children regardless of race, color or creed." He is also an active member of the Cleveland Rotary Club. His hobby has long been landscape gardening and he has been a member of the Gardeners of Greater Cleveland for many years.

Under Fr. Ralph's prudent guidance, St. Barnabas continues to be an active, faith-centered parish community known for its ability to "do the impossible," even if it takes just a little bit longer.
Denomination:
Roman Catholic
Affiliations:
Web Site:
Leadership:
Leader Name:
Fr. Ralph E. Wiatrowski
Leader Position:
Formal Title:
Leader Address:
Tel:
Fax:
Leader Email:
Find us also on social media:
Administration:
Admin Name:
Mr. Stanley Hujarski
Admin Position:
Business Manager
Admin Address:
Tel:
Fax:
Admin Email:
Activities:
Under 12s:
Under 18s:
Other activities & ministries:
Local outreach & community activities:
St Barnabas Catholic Church Mass Times:
Liturgy Schedule

Weekday Masses: 7:00 a.m. & 8:30 a.m.
Saturday Mass: 8:30 a.m.
Saturday Vigil Mass: 5:00 p.m.
Sunday Masses: 8:00 a.m., 10:00 a.m., 12:00 p.m. & 5:30 p.m.

Other Services

Confessions: Saturdays 4:00 p.m. to 5:00 p.m. or by appointment
Perpetual Adoration: 7 days/week, 24 hours/day

u are here: Home / Mass Times/Office Hours
Mass Times/Office Hours
Liturgy Schedule

Weekday Masses: 7:00 a.m. & 8:30 a.m.
Saturday Mass: 8:30 a.m.
Saturday Vigil Mass: 5:00 p.m.
Sunday Masses: 8:00 a.m., 10:00 a.m., 12:00 p.m. & 5:30 p.m.

Other Services

Confessions: Saturdays 4:00 p.m. to 5:00 p.m. or by appointment
Perpetual Adoration: 7 days/week, 24 hours/day

Mass times at other churches: CatholicMassTime.org
Parish Office Hours
Phone: 330-467-7959
Email: ParishOffice@barnabasohio.org

Monday – Thursday: 8:30 a.m. to 7:30 p.m.
Friday: 8:30 a.m. to 4:30 p.m.
Saturday: 9:00 a.m. to 6:00 p.m.
Sunday: 9:00 a.m. to 1:00 p.m.

The Parish Office Holiday Schedule: Closed on Monday, December 25 and Tuesday, December 26

Closed New Year's Day, Monday, January 1.



Christmas schedule 2017

CHRISTMAS AND NEW YEAR'S SCHEDULE – 2017-2018

Mass Schedule:

Thursday, December 7: Immaculate Conception Vigil – 7:30 p.m.

Friday, December 8: Immaculate Conception – 7:oo a.m., 8:30 a.m., 12:00 noon, 7:30 p.m.

Sunday, December 24: 4th Sunday of Advent – 8:00 a.m., 10:00 a.m., 12:00 noon

Sunday, December 24: Christmas Eve – 4:00 p.m. – Parish Center

4:00 p.m., 6:00 p.m., 10:00 p.m. – Church

Monday, December 25: Christmas/Nativity of the Lord – 8:00 a.m., 10:00 a.m., 12:00 noon

(no evening Mass)

Sunday, December 31: Feast of the Holy Family – 8:00 a.m., 10:00 a.m., 12:00 noon

Sunday, December 31: Solemnity of Mary, Mother of God/New Year's Eve – 5:30 p.m.

Monday, January 1: Solemnity of Mary, Mother of God/New Year's Day – (Not a Holy Day of Obligation) – 8:00 a.m., 10:00 a.m., 12:00 noon (no evening Mass)

Saturday/Sunday, January 6/7: Epiphany of the Lord –

5:00 p.m., 8:00 a.m., 10:00 a.m., 12:00 noon, 5:30 p.m. (Normal weekend Mass schedule)

Monday, January 8: Baptism of the Lord – 7:00 a.m., 8:30 a.m

Reconciliation (Sacrament of Penance) Schedule:

Monday, December 4 – Communal Penance Service with Individual Confession – 7:00 p.m.

Saturday, December 9 ,16 – 4:00 – 5:00 p.m.

Monday, December 18 – 4:00 – 5:00 p.m. and 7:00 – 8:00 p.m.

Tuesday, December 19 – 4:00 – 5:00 p.m. and 7:00 – 8:00 p.m.

Advent Night Prayer

Mondays and Tuesdays of Advent – 9:15 p.m.
Languages:
Location of worship:
Mailing Address:
Travel/Directions:
Parking:
Special Needs:
Prayers and Hymns:
Main Bible:
Hymns and Songs:
Other information:
Other Church Leaders:
Dress Code:
Average Adult Congregation:
Average Under 18 Congregation:
Additional Information:
Page administrator:
Contact Email:
St Barnabas Catholic Church Photo Gallery

Nothing found - try zooming or dragging the map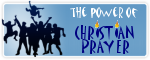 "Four things let us ever keep in mind: God hears prayer, God heeds prayer, God answers prayer, and God delivers by prayer."
E. M. Bounds
This page was last updated on the 7th of December, 2017
This page has had 625 visitors