Minute Meditations
Healing
The best cure for betrayal is a healing love from the heart of the betrayed. The effective healing of the hurt inflicted by the unfaithful arises from the balm of forgiveness in the soul of the innocent partner
There is always a healing balm in God, ready to soothe and renew a love relationship that has died.
Many people forget that meeting with Jesus to ask for healing of sickness of the soul will also bring great healing to the body and the mind.
The Sacrament of the Sick is not just for people who are dying. It's for people who are alive. As with every encounter with Christ, we need to have a living, expectant faith in the power of Jesus to heal us
We live in a family, the family of God, which is the Church. It has given us everything that we need for our inner journey. Let us ask the lord to heal us if there is something that prevents us from being happy people of God.
We must bend low to see God. We will find him there in the frailty of our humanity, among the poor, the sick, the lame and the blind. Yes, God is there and will always be there until the end of time.
Each day is a new beginning. A day to have wounds healed. A day to believe. A day to welcome home parts of ourselves that we have refused to embrace
We sometimes doubt our ability to make a crucial difference in the lives of those who are sick, addicted, misguided. Spend time with Jesus in prayer, asking him about a specific compassionate deed: "Do you believe that I am able to do this?"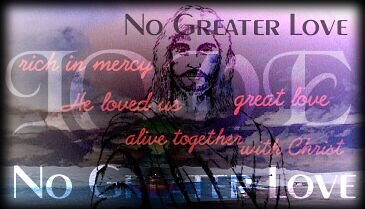 John 15:20

Remember the word that I said unto you, The servant is not greater than his lord. If they have persecuted me, they will also persecute you; if they have kept my saying, they will keep yours also.
THANK YOU FOR USING JOINMYCHURCH.COM!

This website is licensed under a
Creative Commons Attribution-ShareAlike 4.0 International License
.