Minute Meditations
Helping Others
When you reach out and touch someone, help someone, your hands are the hands of Christ still at work on earth
Pray for the strength to give some things — even just a few at a time — to someone who has need of them
God is there, just over our shoulder, whispering in our ear, "This is the way; walk in it." It is that same voice that instructs us today to be Christ's ears for the elderly neighbor we listen to, Christ's arms for the pregnant woman we comfort, Christ's voice for the child we guide by living in faith.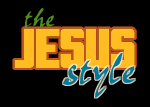 Psalm 118:5-6

"When hard pressed, I cried to the LORD; he brought me into a spacious place. The LORD is with me; I will not be afraid. What can mere mortals do to me?"
THANK YOU FOR USING JOINMYCHURCH.COM!

This website is licensed under a
Creative Commons Attribution-ShareAlike 4.0 International License
.