Minute Meditations
Pilgrims For God
Only the Lord can enable us to do battle successfully; only he can bind up our wounds and heal our battle scars. True joy and peace are on the straight and narrow path that Jesus shows us
Warrior God, Crucified Christ, teach me, as a pilgrim, how evil is really overcome. Do not let me be part of the problem, but part of the solution
Dear God, how often we are tempted to push you into the background because we're afraid of standing out in a crowd, afraid of how it will look. And yet what opportunities to bring people to you could be had if only we would be bold.
We cannot be Christians and remain silent or fearful. The message of Christ must be shouted out to others
As God's pilgrim, let me spend my waking hours seeking an example, finding an example, being an example
Make sure that God is at the center of your life, your relationships, your home, your work, and your recreation. Then offer yourself to be used to bring to others the only truth that can set people free!
Christ said his coming would bring not peace but a sword. The Gospels offer no support for us if we fantasize about a sunlit holiness that knows no problems
The more numerous your enemies become, the more you ought to abandon yourself with complete trust in the Lord. He will always sustain you with his powerful arm so that you may not stumble
As God walks the universe and encounters human souls, a sign hangs at the entrance of every mind, of every heart. Is it "Open" or Closed?" The Lord awaits our decision.
There is really only one question of absolute significance for Christ's pilgrims: Are we going to be saved? Salvation is the bottom line
God's original plan of uniting all mankind to Himself is now being fulfilled in Christ's Church, or community of believers. JoinMyPrayer.com is helping to build that community.
Share with all the word of God you have received with joy. Believe what you read. Teach what you believe. Practice what you teach.
To obey God and to be His servant is the greatest honor one can possibly possess, for to serve the King of Heaven is already to reign there, and to live under His commands is more than to govern
Daily life lulls us into forgetting what we are here for and where we are heading. We do not know the time of Christ's coming, at the end of the world or the close of our earthly lives. When he comes, will he find us using swords or plowshares?
The brothers Andrew and Simon had no idea their lives would change drastically when they followed Jesus That was the first day of their new lives as fishers of men. Will today be the first day of YOUR pilgrimage for God?
God sends us in every age teachers and prophets. But when they do not fit our mental image (the wrong color, gender, ethnic group) we criticize and belittle them, refusing to accept their message. Neither Jesus nor John the Baptist fit into the 'acceptable' image of their age, but their words were vindicated by their actions.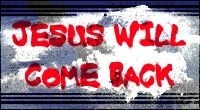 Psalms 27:7

Hear, O LORD, when I cry with my voice: have mercy also upon me, and answer me.
THANK YOU FOR USING JOINMYCHURCH.COM!

This website is licensed under a
Creative Commons Attribution-ShareAlike 4.0 International License
.