Minute Meditations
Priorities
As we begin to reflect on God's gift of time and our use of it, we will grow in awareness of what's truly important and give ourselves the chance of living lives in alignment with those priorities.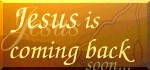 Galatians 4:4-5

"But when the set time had fully come, God sent his Son, born of a woman, born under the law, to redeem those under the law, that we might receive adoption to sonship"
THANK YOU FOR USING JOINMYCHURCH.COM!

This website is licensed under a
Creative Commons Attribution-ShareAlike 4.0 International License
.