Minute Meditations
Relationships
Jesus reminds us that because we are all related to him we are, therefore, all related to one another
If the relationship is based on lust, purity will end it. But if the relationship is based on love, purity will save it
The greatest need of your children is to experience the love of their parents for each other
Being needed is more important than being noticed. Value the time you have in your "hidden life," regardless of whether or not your family notices your sacrifices.
We are immersed in relationships and if we desire to follow the path of Jesus, we have to develop the capacity to see God in ourselves and others - all others, at all times.
Know for certain that death does not end our relationships with all those we love. As good Christians, we will go on loving each other beyond time and into eternity.
Each man and woman must look within themselves to see whether those whom God entrusted as a brother or sister in humanity have not become in their hearts objects of adultery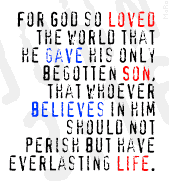 1 John 2:1

"My little children, these things write I unto you, that ye sin not. And if any man sin, we have an advocate with the Father, Jesus Christ the righteous."
Please Assist Us to Maintain this website and Develop New Features
Parenting Without Regret
Finding God's Purpose for Your Money
Passion & Purpose by Jimmy Seibert
Our God Comes

This website is licensed under a
Creative Commons Attribution-ShareAlike 4.0 International License
.