Minute Meditations
Sin
The fallout from sin causes us to use one another instead of loving one another. Sin ruined and continues to devastate beautiful love relationships that God intended for us to enjoy from the beginning.
By sin we can't hurt God. Christ is risen now, and he can't suffer anymore. By sin we hurt ourselves and each other
Christ heals us and gives us the strength we need to go out and fight sin in the world. We just need to ACT!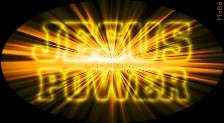 Ephesians 1:9-10

"He made known to us the mystery of his will according to his good pleasure, which he purposed in Christ, to be put into effect when the times reach their fulfilment - to bring unity to all things in heaven and on earth under Christ."
THANK YOU FOR USING JOINMYCHURCH.COM!

This website is licensed under a
Creative Commons Attribution-ShareAlike 4.0 International License
.