Minute Meditations
Time
If we never make the time or take time to be with the Lord, nothing spiritual can happen in our lives
There's nothing more important I can do in my day than take some time to be with my Lord
Spending time with Jesus can only help me come to a greater understanding of myself
The past has passed; the time for grace is now! Let's respond to the grace of this moment with the gifts of the Spirit active in our lives, especially with regard to managing our time.
Make time for God. What kind of relationships would you have with people if you never spent any time with them?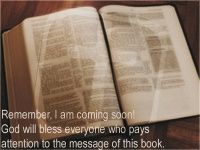 Psalms 27:7

Hear, O LORD, when I cry with my voice: have mercy also upon me, and answer me.
THANK YOU FOR USING JOINMYCHURCH.COM!

This website is licensed under a
Creative Commons Attribution-ShareAlike 4.0 International License
.