Minute Meditations
Trust in God
Christ in us does not negate our unique personality, nor does he eliminate our singular contribution to the human experience. The opposite is true: Christ in us enables us to be the fullest and most authentic versions of ourselves
Let nothing disturb you, let nothing frighten you. Though all things pass, God does not change. Patience wins all things. But he lacks nothing who trusts in God, for God alone suffices
Even when life is a black abyss, we must trust in God, because God has promised, "I am with you."
My God, I trust in You. I am in Your hands. Take my life, and make me what You want me to be
Trust your Lord. He does not give a mission without supplying the means to accomplish it
During your times of trial and suffering, when you see only one set of footprints, they are the footprints of God, for it was then that God carried you
Do not anticipate the problems of this life with apprehension, but rather with the perfect knowledge that God, to whom you belong, will free you from them accordingly
God takes us outside of our comfort zone, outside the scope of our acquired wisdom, and asks us to trust Him because He has a plan to use us for the building of His kingdom
Trust in The Lord, for every vocation, every path to which Christ calls us, ultimately leads to fulfilment and happiness, because it leads to God, to sharing in God's own life
I feel that if I had every imaginable crime on my conscience I should still not lose my confidence; with my heart broken by repentance I should throw myself into the arms of God and trust in Him
Trust in God for He is very near to those who seek Him. You will be surprised at the peace and assurance that come when you follow God's will
Learn the mystery of surrender and trust, and then it will be done unto you, through you, with you, in you and very often, in spite of you.
In the Cross is strength of mind, joy of spirit, height of virtue, full perfection of all holiness. And there is no help for the soul or hope of everlasting life save through the virtue of the Cross
If we wish to live according to the Gospel, we must abandon ourselves simply and completely to the action of God. Jesus Christ is its source. He "is the same today as He was yesterday and as He will be forever"
We shall steer safely through every storm, as long as our heart is right, our intention fervent, our courage steadfast, and our trust fixed in God
Lord God, echo in our hearts at the right moment when life is most unpredictable that you are never unfaithful and will never leave us
God of new beginnings, give me the courage to speak my dreams and place them in Your hands. Give me the trust to move on them, to act on my desire to bring wholeness into my life.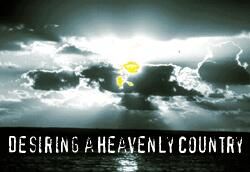 John 15:20

Remember the word that I said unto you, The servant is not greater than his lord. If they have persecuted me, they will also persecute you; if they have kept my saying, they will keep yours also.
THANK YOU FOR USING JOINMYCHURCH.COM!

This website is licensed under a
Creative Commons Attribution-ShareAlike 4.0 International License
.