About Us
JoinMyChurch.com is a Christian organization founded in 2011, on the Isle of Man by Kenneth Williams. Its purpose is to present the Body of Christ in the world. Its original objective was simply to provide a directory of churches in English-speaking countries. This has now expanded to include Christian organizations across the world.
If you are looking for a church near you - look no further. Find a local church in your area using the search box above, or use our advanced
worship location search form
.
You may also want to
list churches by country, region, city and demomination
, or use geolocation service to
find churches near your current location
.
Still not finding what you're looking for? Contact us below and get your questions answered by our friendly team here at JoinMyChurch.com.
At you service, and His
JoinMyChurch.com Team
Still not finding what you're looking for? Contact us!
Galatians 6:9

And let us not be weary in well doing: for in due season we shall reap, if we faint not.
Most Recently Updated Churches

Pteleos, Magnesia,

Greece

37008
Priest: Fr. Spyridon Pagonaris
Service Times: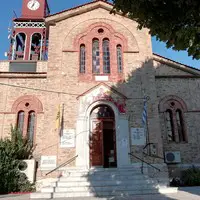 5691 Horse Lake Road,
100 Mile House, British Columbia,

Canada

V0K 2E0
Parish Priest: Fr. Emmanuel Onumadu
Mass Times: Mass & Service Times WEEKEND MASS (Sunday

631 E Florida St,
Greensboro, North Carolina,

United States

27406-3197
Pastor: Dr. Daran H. Mitchell
Service Times: Sunday Worship Celebrations: 8:00 AM & 10:45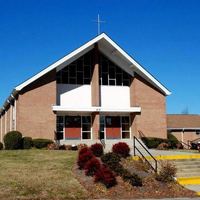 400 S Main St,
Juneau, Wisconsin,

United States

53039
Pastor: Rev David T. Brandt
Service Times: Worship Schedule ​Thursdays 6:30 PM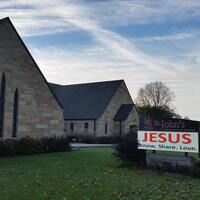 24313 PA-89,
Spartansburg, Pennsylvania,

United States

16434-0216
Minister: Rev. Robert E. Esh
Service Times: Sunday School: 9:45 to 10:45 Worship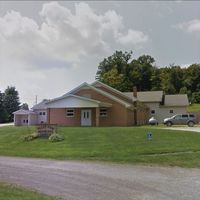 Walnut Street at Redding Street,
Sumner, Mississippi,

United States

38957
Stated Supply Pastor: Rev. Ann Laird Jones
Service Times: Sunday mornings at 11:00 a.m

Sheepcotes Lane,
Silver End, Essex,

United Kingdom

CM8 3PJ
Parish Priest: Fr David Prior MA
Mass Times: SUNDAY MASS TIMES Vigil Mass 17.30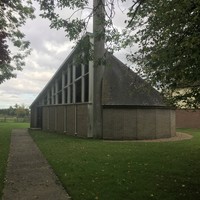 1621 Center Ave.,
Los Banos, California,

United States

93635
Pastor: Rev. John Schmoll, Obl., OSB, Cam.
Mass Times: Mass Schedule Saturday (Sabado)(Vigil) 8:00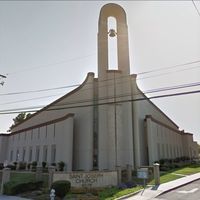 362 N Buena Vista St,
Hemet, California,

United States

92543-2920
Senior Pastor: Rev. Elvin Durant
Service Times: Morning Worship 10:30am Wednesday Bible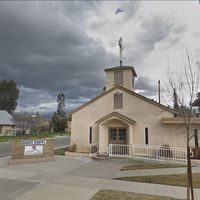 THANK YOU FOR USING JOINMYCHURCH.COM!

This website is licensed under a
Creative Commons Attribution-ShareAlike 4.0 International License
.