Minute Meditations
God's Love
God is always much better than the most loving person you can imagine. It is not that we pray and God answers. It is that our praying is already God answering within us and through us
God painted a rainbow in the sky to assure us he would always love us without reserve. That visual aid teaches us about God's faithfulness and invites us to practice fidelity in return
God "burns up" with the passion of loyalty to his friends. And every human being on earth is God's friend to whom he pledges fidelity
You are the love of God. God loves through you and longs for life and love through you and in you.
The Holy Spirit nudges, doesn't force, us to open our hearts to Christ. God never sleeps. The Spirit never rests
What causes some people to complain that God has lost interest in them often depends on their strange ability to close their ears to his word, to shut their eyes to his enticing beauty, to padlock the entrance to their hearts so we cannot receive his love
We are one with God in the love of Jesus. On this firm basis, we are able to love God as God loves us—and to show God's kind of loving to our neighbor
Remember that the truth is a person—Jesus. Our goal is not just to get good information but to draw closer and closer to Him. Then when we speak, by the power of His Spirit, we can convey the love God has for those who are confused.
The lives of saints never point to themselves, but always and forever beyond themselves to the One who chose them, uses them and loves them
If you have loved and been loved in return, you have some idea of what the promise of eternal life is
There is always hope of salvation until a person has finally passed the frontier of death. God predestines no one to hell.
The proof of God's love and compassion is printed with nails in the palms of his only Son, Jesus Christ.
I am, by the grace of God, full of joy and gladness because I am not alone--Christ is with me. In the midst of this storm I cast my anchor towards the throne of God, the anchor that is the lively hope in my heart
The first and greatest love that God gives us is at the Baptism. In this sacrament God adopts us and snatches us from the darkness of sin
Loving Father, we thank you, we praise you, and we adore you for your love shown to us in Jesus our Saviour. We thank you for the many beautiful ways you call us to come to you, the source of life.
I cannot fully grasp the breathtaking work of the Holy Spirit in my life. But I know that he is real; he is at work in me
Faith always involves a response - not to impress God but to allow God's love to bear fruit, to affect our decisions radically
Human freedom is very real and can produce very different results. God's love for us means that He does not restrict our freedom - for good or for ill.
If you want to know the will of God as it relates to purity, go to him in prayer. He's not waiting to take something away from you. He's waiting to teach you to love
As we struggle to leave the ordinary we discover the sacred, finding our heart's delight hidden in the midst of God's love.
God, help us to see one another with your eyes, eyes that love equally. Help us to care with your heart, a heart that makes no separation or distinction.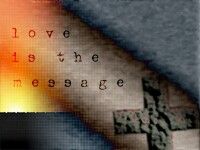 John 15:20

Remember the word that I said unto you, The servant is not greater than his lord. If they have persecuted me, they will also persecute you; if they have kept my saying, they will keep yours also.
THANK YOU FOR USING JOINMYCHURCH.COM!

This website is licensed under a
Creative Commons Attribution-ShareAlike 4.0 International License
.