Minute Meditations
Pride
Pride tells us that we know better than God; that we are better than others. When we believe this lie, chaos ensues.
Pride has no place in heaven. There is only one God and He is God to all; therefore it is important that everyone is seen as equal before God.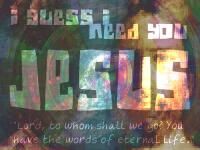 John 15:20

Remember the word that I said unto you, The servant is not greater than his lord. If they have persecuted me, they will also persecute you; if they have kept my saying, they will keep yours also.
THANK YOU FOR USING JOINMYCHURCH.COM!

This website is licensed under a
Creative Commons Attribution-ShareAlike 4.0 International License
.