Minute Meditations
Thanks
I thank you for all that you have provided - my joys and moments of triumph - my family and loved ones - and all that is yet to come.
I thank God for His gifts that he grants regardless of human short-sightedness and then allows those gifts to flower for the sake of the whole kingdom
The highest thanks we can give God is to tell Him we are eternally grateful for what He has done in creating and saving us and that we want to become like Him following the path He has marked out for us
Father, we, your unworthy servants, give you most humble and hearty thanks for all your goodness and loving kindness to us all.
We praise you for our creation, preservation, and all the blessing of this life. But above all, we thank you for your infinite love in the redemption of the world by our Lord Jesus Christ.
Dear God, I thank Thee every flower that ever grew, every bird that ever flew, every wind that ever blew, every flake of virgin snow, every spring of earth below, every human joy and woe.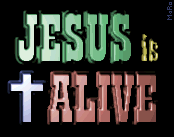 Psalms 27:7

Hear, O LORD, when I cry with my voice: have mercy also upon me, and answer me.
THANK YOU FOR USING JOINMYCHURCH.COM!

This website is licensed under a
Creative Commons Attribution-ShareAlike 4.0 International License
.