Who we are
Our vision is to to be a Christ-centred, Spirit led, growing Church that proclaims the love of God, in word and deed to the people of Highertown and beyond.
Discipleship: At All Saints we believe that DISCIPLESHIP is about dedicating one's life to the WAY OF JESUS, and to live the way God had intended. We believe that if we LEARN ABOUT LIFE from the AUTHOR OF LIFE we will all see the FULLNESS LIFE.
Community: At All Saints we believe that the CHURCH is Christ's body here on earth, and hence a very special COMMUNITY in which we can experience the LOVE OF GOD and the FELLOWSHIP OF THE HOLY SPIRIT. Because God's community involves real people it is also an imperfect and broken one. That's why we look to welcome all with love, acceptance, compassion and forgiveness, and to strengthen and support one another in life and faith.
Worship: ​At All Saints we believe that our purpose in life is to LOVE THE LORD OUR GOD with all our HEART, SOUL, STRENGTH, and MIND; and to love one another just as Jesus loves us. WORSHIP is the wholehearted commitment to this command; in other words, a life of unselfish devotion to God. The greatest praise we can offer God is the full acceptance of Jesus Christ as our Saviour.
Mission: At All Saints we believe that every person, Christian and non-Christian alike, is valuable and loved by God. Yet despite this truth the world can still be a dark place, filled with injustice, oppression and prejudice. Knowing that Jesus came to bring life, and LIFE ABUNDANTLY, All Saints seeks to be a church that takes seriously the PAIN OF THE WORLD and strives to make a difference. Our mission is Jesus' MISSION, he came to bring good news to the poor, and proclaim release to the captive, sight to the blind and freedom to the oppressed.  

Leadership
Leader Name:
Rev'd Jeremy Putnam  
Leader Position:
Vicar  
Formal Title:
Leader Address:
Phone:
Fax:
Leader Email:
Click here to contact Rev'd Jeremy Putnam
Leader Bio:
Rev'd Jeremy Putnam on Social Media:
Other Church Leaders:
Roger Peppiatt
Kate Boyns  

All Saints Highertown Service Times
We are currently holding two in-person services at ASH church in Truro.
There is a 9AM Traditional Said Communion service every other week and a weekly 10:30AM Contemporary Worship service.
We no longer require advanced booking, so just turn up on the day and we'd love to welcome you and find you a seat. See you on Sundays!
It's been more than 2 years since the last service times update. Please make sure to contact the church to confirm service times.
Please contact the church to confirm Service Times


Sponsored Links: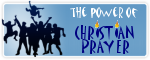 "I would rather train twenty men to pray, than a thousand to preach; A minister's highest mission ought to be to teach his people to pray."
H. MacGregor
All Saints Highertown listing was last updated on the 25th of October, 2021


This website is licensed under a
Creative Commons Attribution-ShareAlike 4.0 International License
.