Quem nós somos
Belem Brazil Cidade Nova Stake em Ananindeua, Para é uma congregação cristã que serve a comunidade Ananindeua e busca, engaja e encoraja outros através de uma jornada cristã de mudança de vida.

Procuramos ser uma comunidade amorosa e amigável que adora a Deus e serve aos outros. Damos alta prioridade ao ensino da Bíblia e seguir o exemplo de Jesus.

Nossa visão é impactar e renovar Ananindeua e além com a mensagem transformadora de Jesus Cristo por meio de palavras e ações.

Venha como você é - nós adoraríamos conhecê-lo.



Endereço da Igreja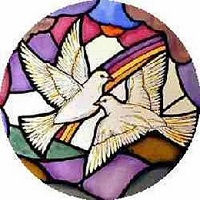 Rua da Providencia Nº 05
Ananindeua
,
PA
Brazil
Baixar vCard

Jeremiah 17:7

Blessed is the man that trusteth in the LORD, and whose hope the LORD is.
Denominação
The Church of Jesus Christ of Latter-day Saints

Afiliações

Site da Igreja

Mídia social

Liderança
Nome do Líder:
Posição de Líder:
Título Formal:
Endereço do líder:
Telefone:
Fax:
E-mail do líder:
Biografia do Líder:
nas redes sociais:
Outros líderes da igreja:

Fotos de liderança

Administração
Nome do administrador:
Posição do administrador:
Endereço do administrador:
:
Fax:
E-mail do administrador:

Endereço para correspondência

Direções de carro

Dicas de viagem/direção
Know how to get there?
Share the knowledge
with others!  

Estacionamento

Belem Brazil Cidade Nova Stake Tempos de serviço
This church page is missing tempos de serviço. Please click here to help this page visitors by submitting the church tempos de serviço. Thank you!

Idiomas de adoração

Código de roupa

Escola de domingo / Atividades Infantis e Juvenis
Menores de 12 anos:
Menores de 18 anos:

Extensão local e atividades comunitárias

Outras atividades e ministérios

Necessidades especiais/Acessibilidade

Orações e hinos
Bíblia principal:
Hinos e canções:

Links patrocinados: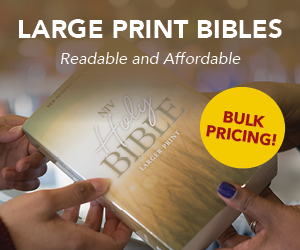 Outra informação
Congregação de Adultos Médios:
Congregação de Jovens Médios:
Informação adicional:

Fotos da Igreja

História de Belem Brazil Cidade Nova Stake, Ananindeua PA

Fotos históricas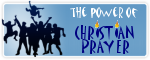 With us night and morning
By gracious powers so wonderfully sheltered, and confidently waiting come what may, we know that God is with us night and morning, and never fails to greet us each new day. Yet is this heart by its old foe tormented, still evil days bring burdens hard to bear; Oh, give our frightened souls the sure salvation for which, O Lord, You taught us to prepare. And when this cup You give is filled to brimming with bitter suffering, hard to understand, we take it thankfully and without trembling, out of so good and so beloved a hand. Yet when again in this same world You give us the joy we had, the brightness of Your Sun, we shall remember all the days we lived through, and our whole life shall then be Yours alone.
Belem Brazil Cidade Nova Stake lista foi atualizada pela última vez em the 19th of June, 2017


This website is licensed under a
Creative Commons Attribution-ShareAlike 4.0 International License
.