Who we are
प्रियांनो शालोम,

समाजामध्ये प्रीती व ऐक्य स्थापित करण्यासाठी झटणे व प्रभू येशू ख्रिस्तामधील आशेने सुवार्ता प्रसार; पवित्रता, शिक्षण व दयार्थसेवेला प्राधान्य देण्यासाठी आम्ही कटिबद्ध आहोत.

आमचा विश्वास आहे की, 'प्रभू येशू ख्रिस्त मार्ग सत्य व जीवन आहे!' योहान १४:६ त्याच्यावरील विश्वासाने मनुष्याला पाप क्षमा, श्राप मुक्ती, मिळते. पृथ्वीवर जीवन जगताना विश्वासणारा मनुष्य स्वर्गीय ज्ञान, सामर्थ्य व सहभागिता यांचा अनुभव घेत, शांतीने, आनंदाने व प्रीतीने भरलेले जीवन जगण्यास समर्थ होतो, व सार्वकालिक जीवनाविषयी (अमरत्वाविषयी ) त्याची खात्री पटत जाते.

म्हणून समाजाला सुवार्तेद्वारे अध्यात्माकडे वळवल्याने सामाजिक ऐक्य, शांतीपूर्ण आनंददायी जीवन व निकोप राष्ट्र उभारणीच्या कार्यास गतिशीलता येऊन, स्थिर समाज व्यवस्थेची निर्मिती होईल व प्रगतिशील प्रबळ राष्ट्र उभारणी होईल.

रेव्ह. कैलास (अलिशा ) साठे.

 

Leadership
Leader Name:
Rev. Kailas G Sathe  
Leader Position:
Pastor  
Formal Title:
Leader Address:
Phone:
Fax:
Leader Email:
Click here to contact Rev. Kailas G Sathe
Leader Bio:
Rev. Kailas G Sathe on Social Media:
Other Church Leaders:

Hadapsar Church of the Nazarene Service Times
This church page is missing service times. Please click here to help this page visitors by submitting the church service times. Thank you!


Sponsored Links: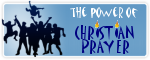 May your light illuminate our hearts
Eternal God, this holy night is radiant with the brilliance of your one true light. May that light illuminate our hearts and shine in our words and deeds. May the hope, the peace, the joy, and the love represented by the birth in Bethlehem this night fill our lives and become part of all that we say and do. May we share the divine life of your son Jesus Christ, even as he humbled himself to share our humanity. Amen.
Hadapsar Church of the Nazarene listing was last updated on the 20th of November, 2023


This website is licensed under a
Creative Commons Attribution-ShareAlike 4.0 International License
.