Legacy Wesleyan Church is located in the heart of the Westside of Colorado Springs. The church has been here a long time but there is a fresh Spirit in our hearts and lives as we seek to learn how to relate to a God who loves us. We desire to express our love to God in a variety of ways. We worship God by how we live. We show our love for God by caring for people no matter where they find themselves in life.

At Legacy Wesleyan Church you'll find new friends, things for the kids to do and an upbeat and relevant service. We explore God's instruction manual and discover practical tools to help build stronger families, find personal fulfillment, and put our hectic lives in balance. So stop by this weekend and bring the kids.

What We Believe

We believe in God the Father, the Son and the Holy Spirit.

We believe that Jesus Christ the Son suffered in our place on the cross, that He died but rose again, and He is now in the presence of our Heavenly Father's interceding for those who believe until He returns to judge every person at the end of time.

We believe in the Holy Scriptures as the inspired and inerrant Word of God having all the truth needed for a person to come to understand God's desire to have a relationship with them.

We believe that by the grace of God every person has the ability and responsibility to choose between right and wrong, and that those who repent of their sin and believe in the Lord Jesus Christ are justified by faith. Each person has the ability and responsibility to choose between right and wrong, and that those who repent of their sin and believe in the Lord Jesus Christ are justified by faith.

​We believe that God not only counts the believer as righteous, but that He makes him righteous, freeing him of sin's dominion at conversion, purifying his heart by faith and perfecting him in love through the process of sanctification, and providing for his growth in grace at every stage of his spiritual life, enabling him through the presence and power of the Holy Spirit to live a victorious life.

The Wesleyan Church is a Protestant, evangelical, holiness denomination with a rich heritage. We see it as our special mission to emphasize the message of "full salvation from all sin." We teach that a victorious Christian life is possible for all believers through the experience of both forgiveness of sins and the fullness of the Holy Spirit in our lives.

A Condensed History of Legacy Wesleyan Church

Legacy's beginnings were as a mission work. The People's Mission Church was the first incarnation of this work and was founded in 1904. Sometime between 1917 and 1923 People's Mission Churches were absorbed into the Pilgrim Holiness denomination and The Church was called The Pilgrim Holiness Church. In an as yet untraceable date somewhere in the 1930's from what we can tell it became "First Pilgrim Holiness Church." The Church was located on south Cascade just south of Colorado Avenue and then moved around the corner just west of Cascade on Colorado Avenue. Finally, the property on north Walnut was purchased and the location of the church was set in it's present location, with the church building sitting where the current education wing and part of the front church yard are. With the merging of the Wesleyan Methodist Church and the Pilgrim Holiness denominations in 1968 the newly birthed denomination was dubbed the Wesleyan Church, resulting in the name "First Wesleyan Church." As you will note by the cornerstone on the current sanctuary building, it was built a few short years before the merger. In the early 2000's the name "Westside First Wesleyan Church" was adopted and nearly a year and a half ago the church body voted into existence the current identity of the church, "Legacy Wesleyan Church."

While the original church was a mission work, the history of the church has taken it through times of growth and of receding membership. In the early and mid-sixties, the presence of the district campgrounds and a Pilgrim Holiness college in close proximity resulted in a sizeable membership of professors, district officials and bible college students here. Reports say the church was running about 250 in that period. The merger changed the complexion of the community with the college and campground eventually closing and the following years saw a resulting decline in attendance. As in any church's life there is an ebb and flow and the last sizeable downward fluctuation was in the early 2000's. While there had been an impetus for a missional return to the founding mission in Colorado Springs, God's timing has allowed it to take on a new life in the last few years, with the opening of the food pantry and the networking with other groups to reach the least and the lost in our area. In past years the target was set to be "Changing our world, one life at a time." In an attempt to refine the vision and personality of the church, a statement was later adopted for our bulletins and promotional literature that read "REAL People, Serving a REAL God, Trying to make a REAL Difference." While it personified who we were, who we were striving to be, and what we were attempting to do, the statement never really gained wide acceptance and ownership evidenced in the fact that most members could not even tell you what it was when asked. Striving to help us all find our identity as the church God has desired His church to be, the rebranding took place in January of 2015 with the naming of the church as "Legacy Wesleyan Church." The word "Legacy" points to the fact that this is a church that has great history and heritage, but also that we desire to make a difference in our world that will leave behind a continuing legacy of God's people loving the people who need Jesus toward Him, meeting spiritual and physical needs as the embodiment of God's love. In an effort to further identify the food pantry ministry with the church, it operates as a ministry of and eliminate confusion of being connected with some other entities in the city, Westside Food Pantry recently rebranded to "Legacy Food Pantry." Expanding our outreach to more than only those who are marginalized economically in our area, but wanting to reach families in the area of all backgrounds who need Jesus, we are partnering not only with ministries like "Sock it Too 'Em" and "More than a Meal," but also with the local Elementary School to provide physical services and Christian education, as well as our continuing relationship with recovery group ministries. The Wesleyan Church has a mission to reach the least and the lost with the gospel of Jesus Christ; to be His hands and feet into this world to accomplish the Great Commission in the spirit of the Great Commandment and Legacy's heart is to pursue our place in that mission in our sphere of influence through Evangelizing the lost, Discipling believers, Equipping the church body, and Ministering to those around us, corporately and individually. Our hope is that all will experience the Love of God, the Restoration of broken lives, Forgiveness of sins, the Inheritance of Eternal Life, and have the opportunity to become all that God designed and purposed for them to be.

​Welcome to Legacy Wesleyan Church! We are glad you are part of us. We are glad you are family!

Where We Came From

The name "Wesleyan" is in honor of John Wesley, a priest in the Church of England who became the inspiration behind the Methodist movement. It was their disciplined routine (or method) of spiritual devotion and social work that earned Wesley and a few of his friends in ministry the nickname "Methodists" beginning in 1735. The name stuck later to the unique new organizational structure Wesley designed to provide prayer and spiritual care for tens of thousands of converts who found Christ through his work.

Wesley was an outstanding scholar, yet regarded himself as "a man of one Book" the Bible. It was while studying the Bible that he received assurance of his own salvation through faith. It was the Bible which motivated his vision for offering Christ to the common people of England in a way that led to that nation's greatest spiritual revival. It was biblical truth that inspired Wesley to develop a school for orphans, job programs and medical assistance for the poor, efforts to reform inhumane prisons, and arguments for the abolition of slavery, a great evil of his time. Confidence in the Bible as "the only and sufficient rule for Christian faith and practice" (to use Wesley's own words) is still a hallmark of The Wesleyan Church today.

Although we respect his example, John Wesley is not the person Wesleyan worship. "A Methodist," he said, "is . . . one who loves the Lord his God with all his heart, with all his soul, with all his mind, and with all his strength." In fact, "perfect love" for God and for other people is the priority goal for Christian disciples emphasized in our churches.

The first Methodists came to America in 1766 and organized the Methodist Episcopal Church in 1784. In 1843 a group of pastors and local churches left that denomination because of their strong antislavery convictions and their preference for a more democratic form of church government. They adopted the name of the Wesleyan Methodist Connection, later changed to The Wesleyan Methodist Church in America. A number of smaller groups of churches merged with them over time, especially between 1948 and 1966, including the Alliance of Reformed Baptists of Canada.

During the late 1800s, a widespread emphasis on the teaching of holiness swept across various denominations in America. This resulted in the formation of holiness unions (groups of people interested in encouraging this teaching in their own denominations), rescue missions, camp meeting associations, and new congregations. Mergers among many of these groups from 1882 on eventually resulted in the organization of the Pilgrim Holiness Church in 1922.

In 1968 The Wesleyan Church was created when The Wesleyan Methodist Church in America and the Pilgrim Holiness Church united in order to serve Christ more effectively together. As part of its historic past, The Wesleyan Church celebrates the involvement of its early leaders in the first ordination of women for Christian ministry in 1843. It was also the first denomination ever to adopt a formal statement of faith in "entire sanctification," God's work of making believers pure in heart, holy character, and empowered with the Spirit of Jesus witness and service.
Quote of the Day
Deuteronomy 8:17-18

"You may say to yourself, "My power and the strength of my hands have produced this wealth for me." But remember the LORD your God, for it is he who gives you the ability to produce wealth, and so confirms his covenant, which he swore to your forefathers, as it is today."
Denomination:
Wesleyan Church
Affiliations:
The Wesleyan Church
Website:
Social media:
Leadership:
Leader Name:
Dan Davis
Leader Position:
Lead Pastor
Formal Title:
Leader Bio:
Pastor Dan and Deb come to us with a long background of ministry and education to all ages. After 20 years in secular employment and involvement in the music industry, God called Dan out to a life in full-time ministry where he has spent the last 20 years as a Director of Christian Education, Outreach and Discipleship Pastor, Pastor of Youth and Worship, and Lead Pastor in Iowa, Minnesota, Oklahoma and now here at Legacy Wesleyan Church.

Deb has been a classroom and special education teacher since 1985, also teaching and directing in various ministries of the church over the years. Having raised two daughters, they have a strong sense of commitment to both the role the church has in coming alongside parents as they raise their children in this challenging time as well as to the need that the broken and hurting people in the world have to know the love of God and restoration that is found in Jesus Christ. Their hobbies include spending time together, restaurants, and enjoying their family (especially the grandkids) as often as possible. Oh, and super hero movies.
Leader Address:
Tel:
Fax:
Leader Email:
Other Church Leaders:
Lead Pastor Dan Davis Photo Gallery
Location of worship:
Legacy Wesleyan Church
502 N Walnut St
Colorado Springs
Colorado
80905
Driving Directions to Legacy Wesleyan Church
Travel/Directions Tips:
Parking:
Legacy Wesleyan Church Service Times:
Sunday 10:30am
Languages:
Activities:
Under 12s:
Our SPROUTS Children's ministries have four main components:

"Cross-Training", which is our 9:00 a.m. Sunday children's discipleship time that runs concurrently with adult and Youth Bible studies.

"Children's Church", which meets during the second half of our 10:30 Worship Celebration Service. The kids are dismissed to class from worship after having the opportunity to participate in the bulk of the music portion of our worship time.

"Impact Kids", which is a Wednesday afternoon Kid's Club ministry that takes place in the gym of our local elementary school from 2:30-4:00.

"Seeds" Sunday morning Nursery for Infants and Toddlers. Our Nursery is an on-demand ministry and is located in the Children's area.
Under 18s:
Here at Legacy Wesleyan Church. we are striving to foster an environment for a FRAGIL youth ministry…not exactly the type of thing that the world wants to be, is it?

We want our lives to become FRAGIL, that is Firmly Rooted And Grounded In Love, entrusting ourselves to God who is our real hope in this world.

We have the following opportunities for students from 6th grade through 12th:

Sunday morning Bible study at 9:15am

Sunday morning worship service at 10:30am

Youth Nights twice a month on the 2nd and 4th Saturdays from 6:30pm to 9:00pm, where we enjoy:

Games, sometimes crazy games

Snacks

The occasional movie

Hanging out with friends

Come visit us sometime, we would love to get to know you!
Other activities & ministries:
Local outreach & community activities:
Special Needs:
Prayers and Hymns:
Main Bible:
Hymns and Songs:
Other information:
Dress Code:
Adult Congregation:
Youth Congregation:
Additional Info:
Legacy Wesleyan Church Photo Gallery
Administration:
Admin Name:
Admin Position:
Admin Address:
Tel:
Fax:
Admin Email:
Mailing Address:
502 N Walnut St
Colorado Springs, CO
80905
Page administrator:
Contact Email: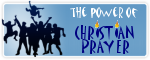 "The lover of silence draws close to God. He talks to Him in secret and God enlightens him".
John Climacus
This page was last updated on the 25th of June, 2018
This page has had 1371 visitors
Please Assist Us to Maintain this website and Develop New Features


Making a donation to JoinMyChurch.com will help to ensure that we can provide quality services for many years to come.

JoinMyChurch.com has been recognized and praised by our users via numerous testimonials.