How to get to Trinity Episcopal Church by car or by bus
Church Address
1108 N Adams St
Wilmington
,
DE
19801-1327
United States
Download vCard with Service Times
Travel/Directions Tips
1108 North Adams Street (between 11th Street and Delaware Avenue)
Wilmington, Delaware 19801

Due to construction on I-95 NB, Exit 7 (Delaware Avenue Exit) is closed. You may take the Martin Luther King Blvd. – Exit 6, and follow detour to N. Adams Street/Delaware Avenue.  
Parking
Parking is available in the following locations:

Trinity Church lot

Accessible northbound North Adams Street, just past 11th Street
Spaces are limited, so for the 10:30 a.m. service, we ask that this lot be used by persons who have difficulty walking.

Trinity auxiliary parking lot

704 W. 11th Street, between North Adams Street and Delaware Avenue.

Street parking (Sunday and evenings only)

Southbound Delaware Avenue
11th Street
In the Trinity Vicinity neighborhood  
Trinity Episcopal Church Wilmington, DE on the map
Churches Nearby
- click on the button to find more churches nearby. Zoom out the map before clicking the button to find more churches. Click on the green church icon (
) to see the church name and address.
Places Nearby
- click on the button to find places of interest nearby, like a bank, a cafe or a florist. Zoom out the map before clicking the button to find more places. Click on the place icon to see the place name and address.
Nothing found - try zooming or dragging the map
Driving directions to Trinity Episcopal Church

From:

To:
Trinity Episcopal Church - 1108 N Adams St, Wilmington, DE
Enter the start address, e.g. 6035 Twin Lake Rd NE Mancelona MI, and hit the 'Get Directions' button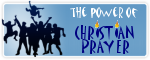 Lord, teach me to listen.
The times are noisy and my ears are weary with the thousand raucous sounds which continuously assault them. Give me the spirit of the boy Samuel when he said to Thee, "Speak, for Thy servant heareth." Let me hear Thee speaking in my heart. Let me get used to the sound of Thy voice, that its tones may be familiar when the sounds of earth die away and the only sound will be the music of Thy speaking. Amen.
Please assist us to maintain this website and develop new features
Thank you very much!

Ivan Kramskoi - ""Christ In The Desert"" (1883) - $34.99
Retail Price: $44.99
You Save: $10.00

Guido Reni - ""St Mary Magdalene"" (1632) - $24.99
Retail Price: $34.99
You Save: $10.00

Diego Velazquez - "Christ crucified" (1632) - $24.99
Retail Price: $34.99
You Save: $10.00